I received my gift from Emily today! Dan picked it up from the front office this morning and then refused to even give me a hint of what was in it. He took the customs slip off of it so it wouldn't ruin the surprise and I practically ripped into it with excitement!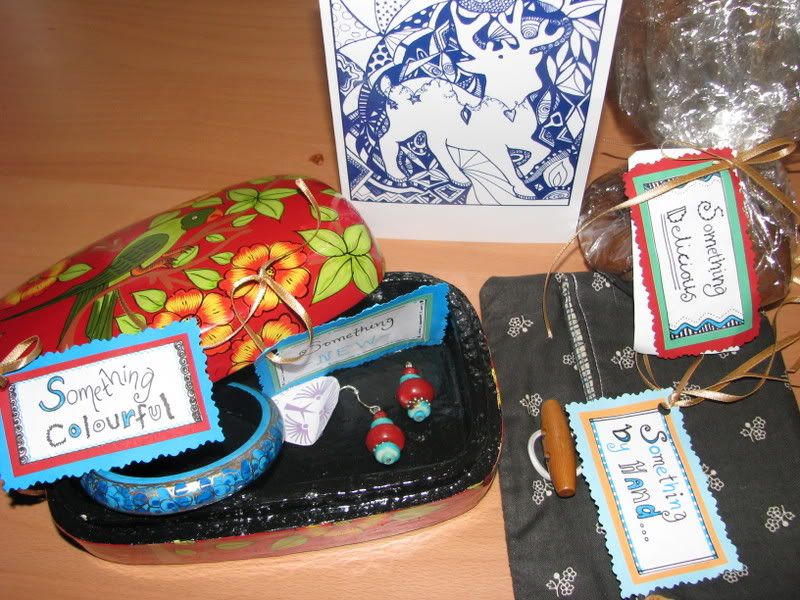 Emily is very talented and gave me a beautiful selection of gifts. Handbaked goodies, jewelry, a gorgeous trinket box, a handmade clutch and a card that she's just started selling at her
Etsy shop
.
I am so in love with every single object. I feel bad though, because my gift to her wasn't nearly as cool! Thank you Emily for the wonderful gifts and I hope you have a very Merry Christmas!