Dan and I leave fairly typical lives... This was Saturday's events:
8:30am - Sara has a volunteer meeting with Friends for Life.
9:30am - Sara picks up breakfast for Dan.
10:00am - Sara wakes up Dan and forces him to eat breakfast before noon.
10:30am- Dan needs a prescription filled. They grab keys and IDs, but Sara leaves her purse behind and Dan doesn't grab his phone. They'll only be gone a few minutes.
11:00am - Prescription is filled. They go buy a car.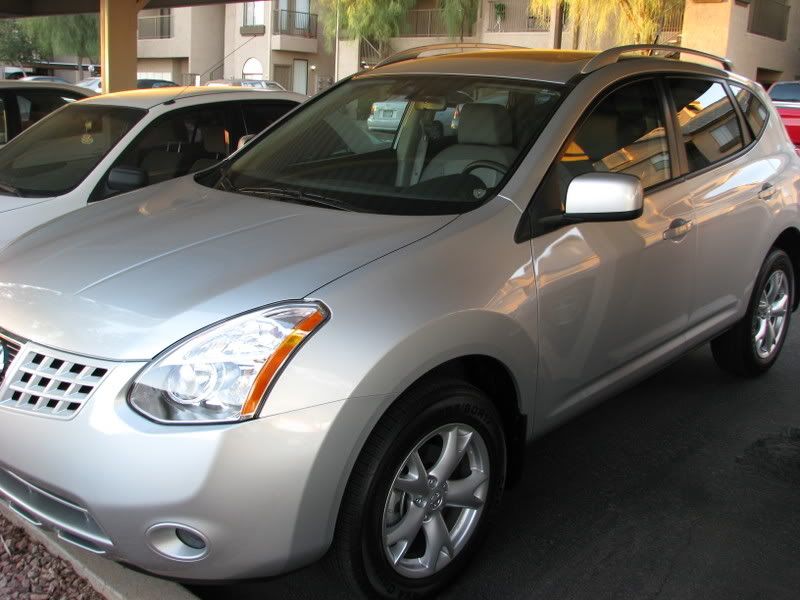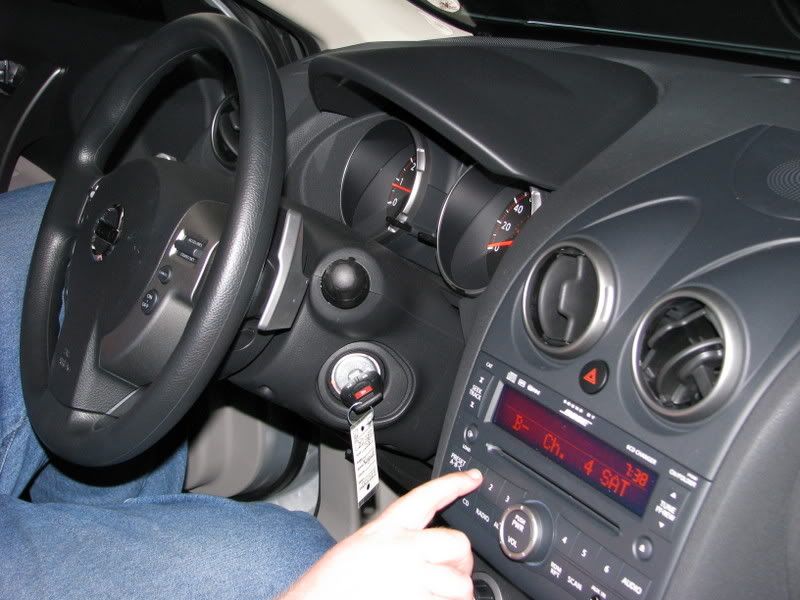 That's right, we have a shiny new Nissan Rogue. It is pretty. It has a nice stereo. Radio Disney is my #1 preset.
When we were done picking up the prescription, Dan asked if I wanted to go car shopping. I told him no, because I didn't want to fall in love with a car and then be forced to wait until January, when we were actually planning on buying. He told me it would be good for me-it would teach me patience and the value of thoroughly researching something before making a major purchase. Since he drove, I had no choice but to go with him. He suggested Nissan, and I told him no because I thought the Rogue looked too much like a hatchback. We went anyway and it was love at first sight. I loved how sleek it was and how pretty it was. I loved how luxurious it felt. (That's what she said.)
So, Dan's little lesson on patience backfired. Bam. My awesomeness is unparallelled.