Dan and I decorated the tree tonight. It turned out to be much bigger than I remember it being.
We had to move furniture.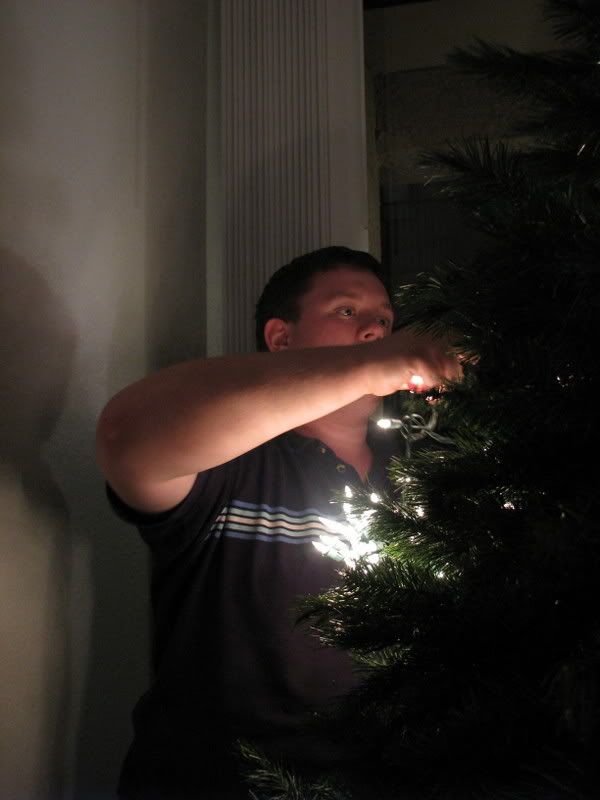 I multitasked. While instructing Dan to crawl behind the tree, put up the lights and make sure the branches were fluffed, I also took pictures. A wife's job is never done.
Gucci kept watch for me from the windowsill in our living room. She was correcting Dan on his tree lighting technique.


It was pretty late by the time we finished.
I changed our theme to white and silver this year. It was pretty spur of the moment, as in, while we were decorating. But I really like how it turned out. And I will love it once Dan allows me to go back to The Decor Store and buy more of the garland.